ICT for Education (ICT4E)
Many local and international NGO's education projects has been implementing and contributed to the significant improvements in education over the past years from basic to higher educational system in Cambodia. The network of ICT4D in education sector in Cambodia together with, the Ministry of Education, Youth, and Sports, and NGO ICT-related education practitioners to discuss implementation of technological solutions in their sectors and sharing experiences in efficient ways that can help other practitioners improve their project plans.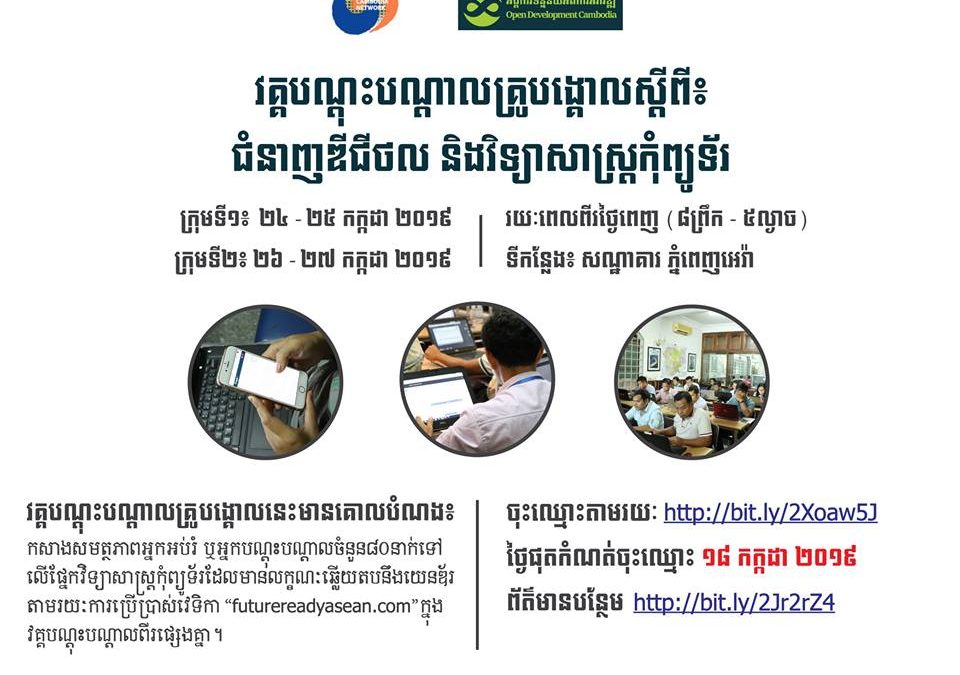 What is ASEAN Digital innovation? In 2019, the ASEAN Foundation is partnering with Microsoft to implement the ASEAN Digital Innovation Programme focusing on capacitating underserved youths on digital skills and computer science in seven ASEAN Member States (Cambodia,...